Meals and things from this week:
beautiful organic dandelion greens.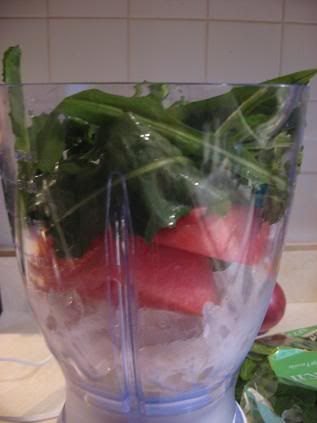 beautiful organic dandelion and watermelon smoothie with banana. yum yum. Have you tried a green smoothie yet? Tell me about it!
Scout's baby smoothie that turned her into....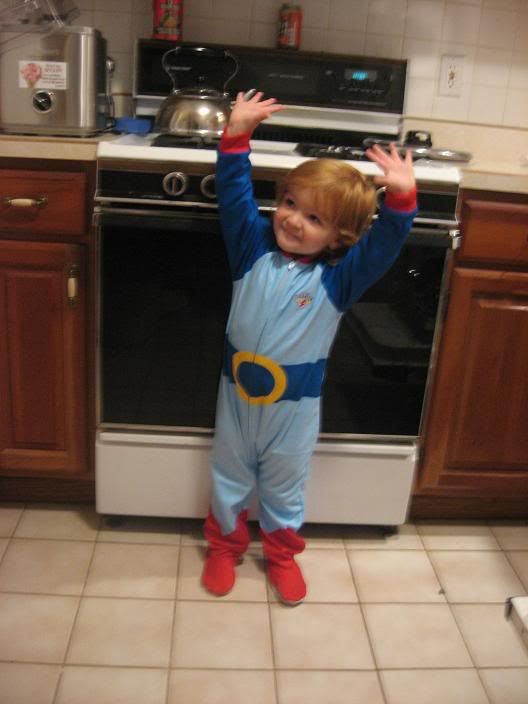 Super Baby B!!
My sister in law gave us an ice cream maker, so I tried it out with chocolate soy milk and cocoa powder. It was okay, but mostly it just inspired me to come up with delicious vegan ice cream recipes that are low in calories. Is it possible? I have no idea. haha. But, the ice cream maker is a fun toy to have.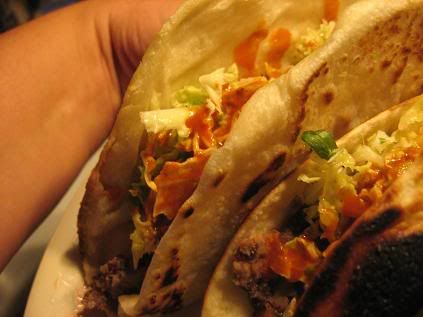 Black bean and feta tacos with napa cabbage and cilantro slaw with lime juice. Oh my god, so yummy I almost died. I bought handmade tortillas from
Reyna Foods
in the strip. They are TO DIE FOR. They're so fluffy and crispy and out of control. I had no idea what I was missing in the world of tortillas.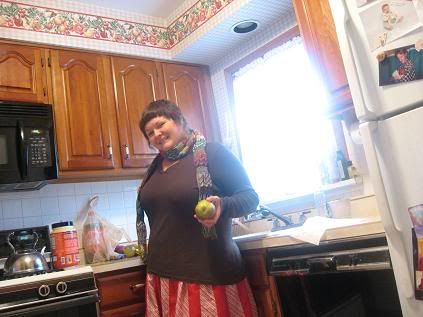 Cooking like a big old mom dork. :)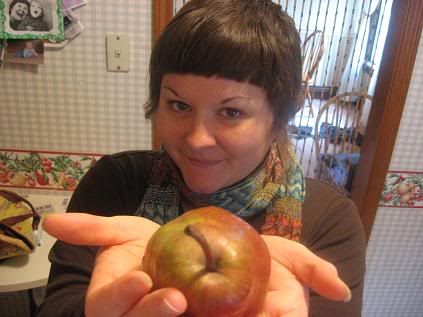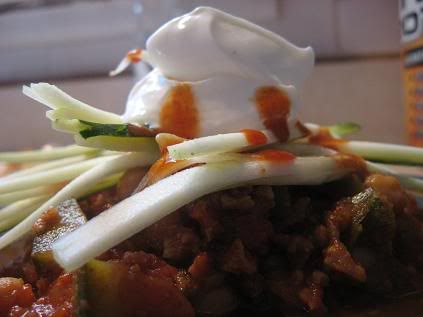 Awesome spicy vegan chili with tomato, zucchini, chick peas, green pepper and tvp. Topped with double whipped tofu sour cream. I've been in such a chili/oatmeal/hot tea kind of mood, lately because of the weather... but let's not think or speak about the weather. I was actually persuaded to turn on the heat this morning for the first time this year because it was 53 degrees in my house! Bleh.