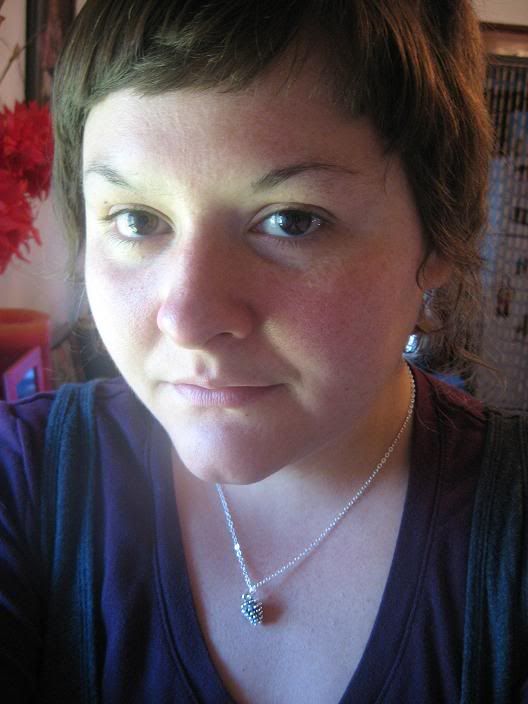 My new pinecone necklace from
Peaches4Me
on etsy. It's so darling and cute. And it was such a pleasure to come by.
Peaches4Me
is a wonderful seller to work with. I've now purchased 5 items from her shop and every transaction has been a delight.
I also want to tell you about a soap I recently purchased.
Cranberry Marmalade Three Butter Soap
from
HeathensHearth
I buy bath and body products on etsy ALL the time, and this soap might be my favorite bar I've EVER purchased. It smells SO SO SO SO SO amazing. When I open the door to the bathroom... the whole room is scented with deliciously tart cranberries. I can't get enough of it. Also, it's a really big bar and came with a generous and TO DIE FOR sample of sandalwood soap. I'll definitely be back to
HeathensHearth
. You should go and treat yourselves, too!