I know nobody cares about ultrasound pictures but the mommies and daddies, but here is my gorgeous daughter, Louise Elliott Steinmiller.
We found out this morning that baby #2 is a girl! My Scouty B is going to have a little sister. I'm so excited. I would have been happy with a boy, of course, but since I already have one girl and she's so great, I really wanted another one. And now we can use the 50 bazillion storage bins of girl clothes we have in the attic. :)
This afternoon, it was chilly, but the sun was out.
My big-girl, big sister, little baby bee and I went to Schenley Park and took a walk across three different bridges, looking for trains. We stopped at Schenley Park Cafe and had apple juice and grilled Brie and Orange Marmalade sandwiches on locally baked whole grain bread and couscous.
Then we walked to the Main Carnegie Library and played with cars and read books until I was honestly starting to fall asleep holding my girl on the comfy couch in the Children's Department.
We collected sweet gum pinecones on our way back to the car and Scouty fell in love with them, like they're living, breathing things. As soon as we walked in the door, she tucked one into her sleeping bag on the living room floor.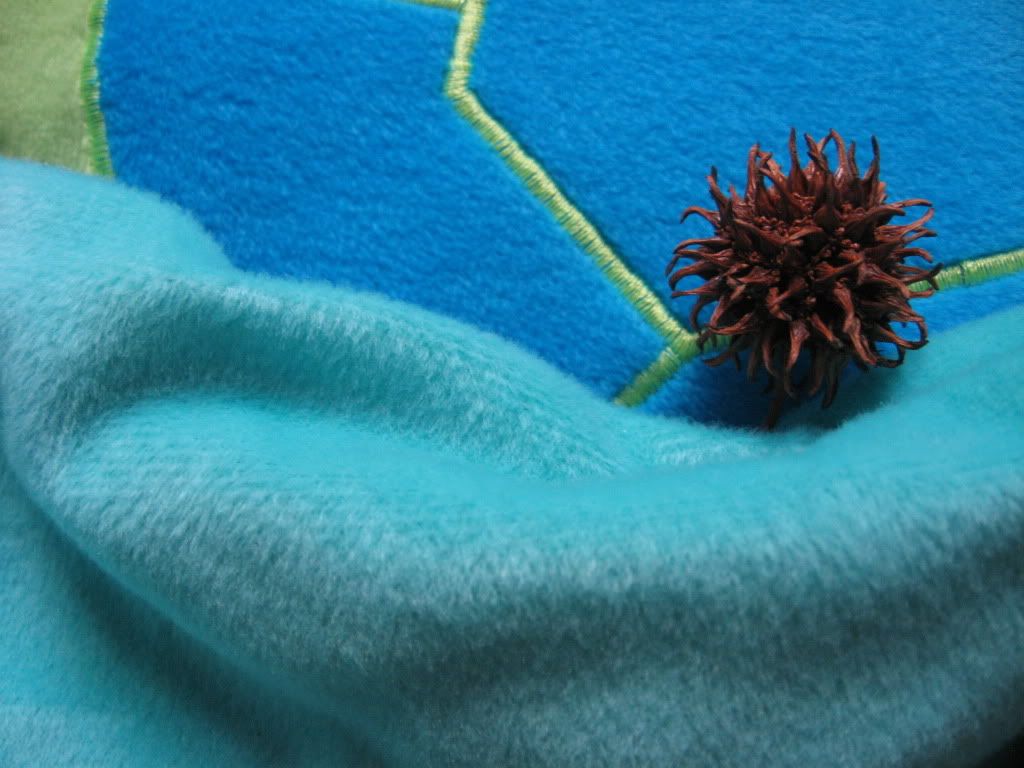 Night night, little Spikey Guy.