I told Scouty on Friday that we could go to the zoo. Then we got caught up in all kinds of errands and sewing and other time consuming activities. By the time we left for the zoo, it was already past 1 o'clock. And then we hit the traffic on Rte 88. Oh my gosh, what a mess. After sitting still for 20 minutes, I decided that I was no longer in the mood for the zoo and that we should do something closer by. I was feeling grumpy and uncomfortable and pregnant and hungry and I had no tolerance for continuing the car ride. Plus, nap time is daily at 3 o'clock, and I could feel it rapidly approaching, sure to pass us by and leave me with a weirdly energized but sensitive child.
So, guess what terrible thing I did?
While sitting at a standstill, bumper to bumper, I pretended like my phone was ringing. I said, "Oh! It's the zoo calling!" I then acted like I was talking to somebody at the zoo, hung up with them and sadly announced that they were closing the zoo early today, oh no! I apologized to Scouty and suggested that we go to the playground instead.
Her little eyes welled up with tears and her little chin started to quiver as she asked me, "They're closin' the zoo?"
"We can get ice cream, too!" I tried. "With a million sprinkles!"
She burst into tears. The worst part was that she was trying to be so brave. She said, "That's okay, mommy... but I just feel SO SAD!!!"
I felt like the meanest jerk of a mom in the entire world.
Suddenly, my phone started ringing again. It was the zoo calling back! "Uh huh, oh really, okay!" I said to the imaginary zoo worker. I hung up and announced, "They made a mistake! The zoo is going to stay open! We can still go!"
So, about 45 minutes and another traffic jam on Rte 28 later, we made it to the zoo. I was starving and exhausted before we even set off on foot to traverse the ridiculous parking lot and then the ridiculous hill that leads to the animals. The train and the carousel were still closed for the season, we ate the world's most disgusting "pizza" for lunch, and we missed nap time, but Baby B was SO HAPPY. She kept saying, "The zoo is open! They just made a mistake!" And so, I was really happy to be there, too.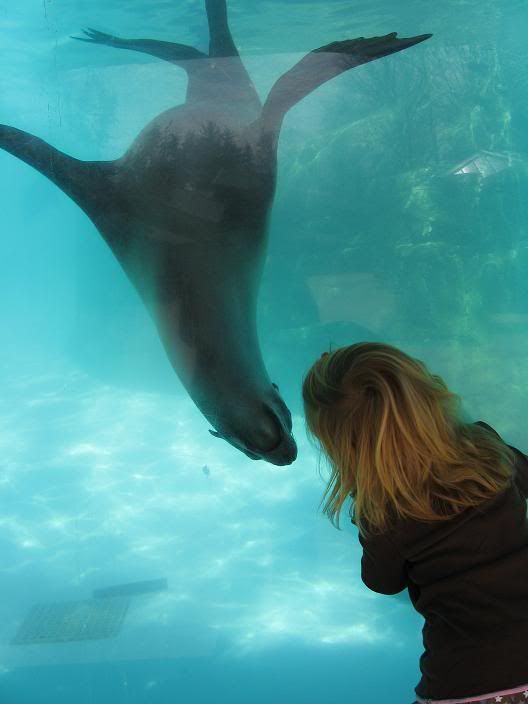 She even made a new best friend.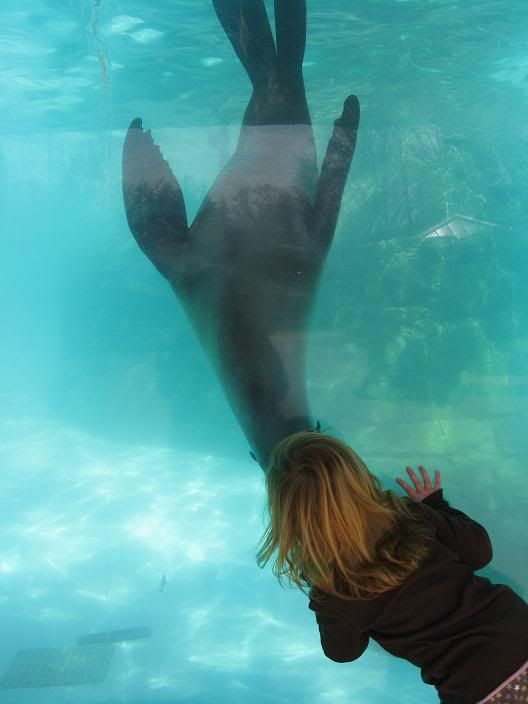 And kissed him!