My little tiny baby girl is three.
Her 3 year well check up determined that she's 37.8 pounds, 38 inches tall and absolutely stuffed full of sugar.
Since her Chuck E Cheese party on Monday, our dining room has been taken over by her present from Grandma and Pappy. She eats and reads and even watches tv through the doorway of her "jumpin' sing," and every morning, we have to gather up all the guys and bring them down to spend the morning jumping.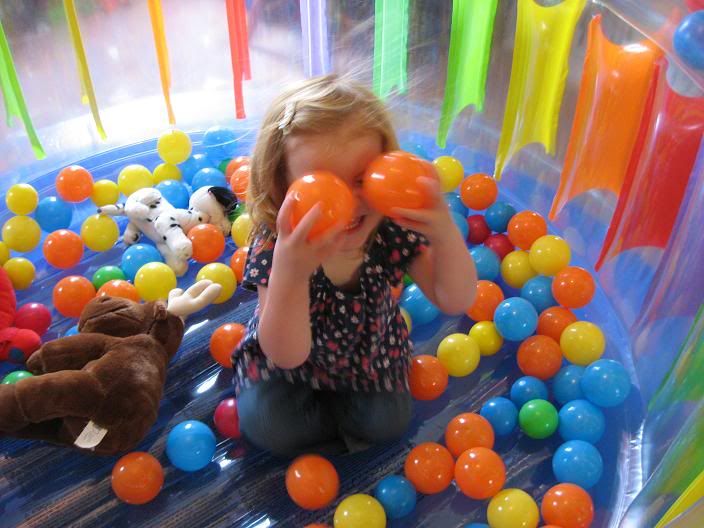 Some of her favorite super big girl things are:
freezer pops (the kind in the plastic tubes. seriously obsessed)
swimmy baths
new big girl bed
library books
all the guys (she sleeps with about 25 stuffed animals)
picnics on the front porch
noodley poodleys (pasta)
daddy
But mostly, the love of her life is this scratched up little Muno who has seen better days.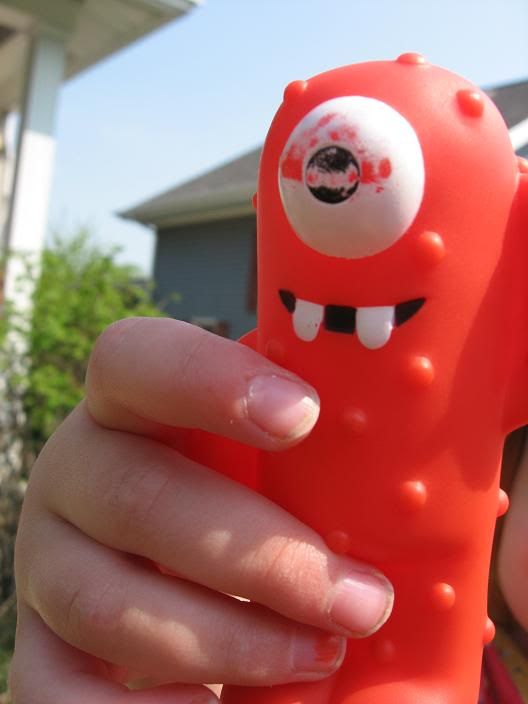 We make ramps for Muno to ride his car down. He sleeps in one of Scouty's fluffy crocs. He talks and jumps and does flips all day long. We also lose him about one hundred times per day, which means that we have wasted many many hours of our lives on serious Muno searches. We even call daddy at work for tips about where he might be.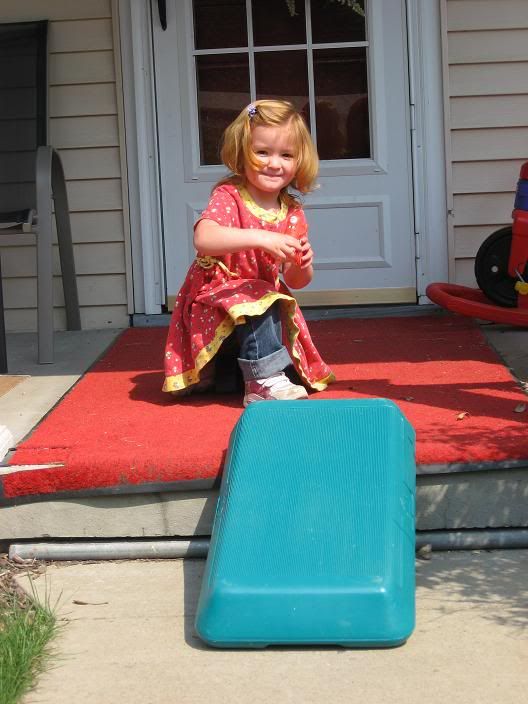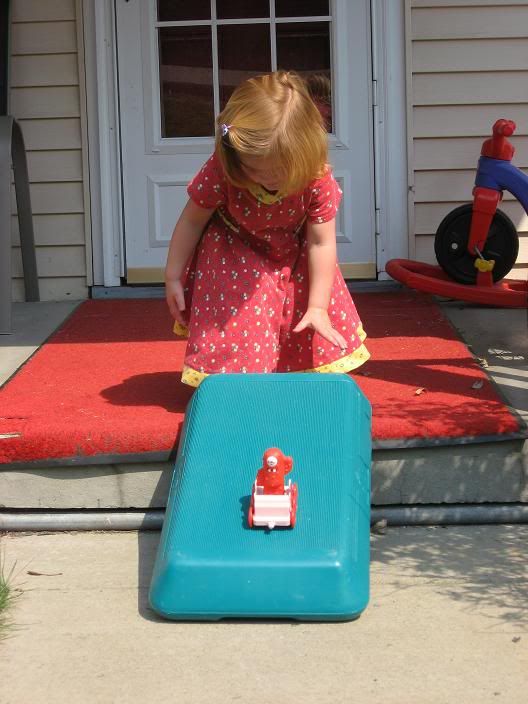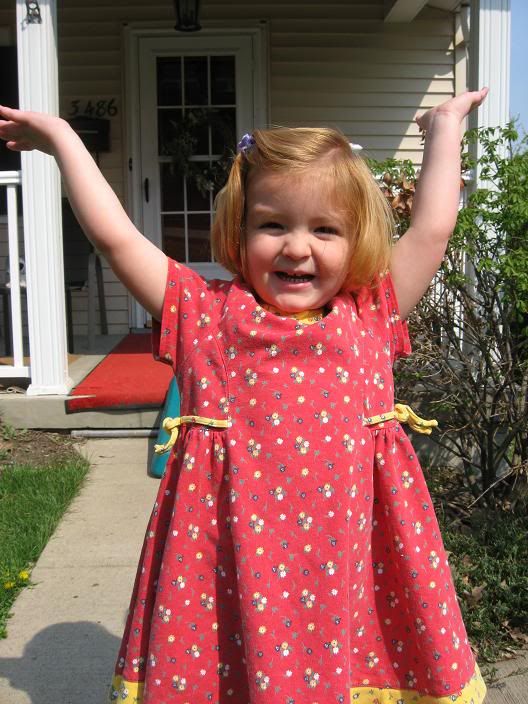 We had a birthday party at Chuck E Cheese, but I was running late and going crazy trying to find a summer maternity outfit that fit and was clean, so I forgot my camera.
And then it was supposed to rain all day yesterday for her party at the farm, but we got lucky and the sun even came out.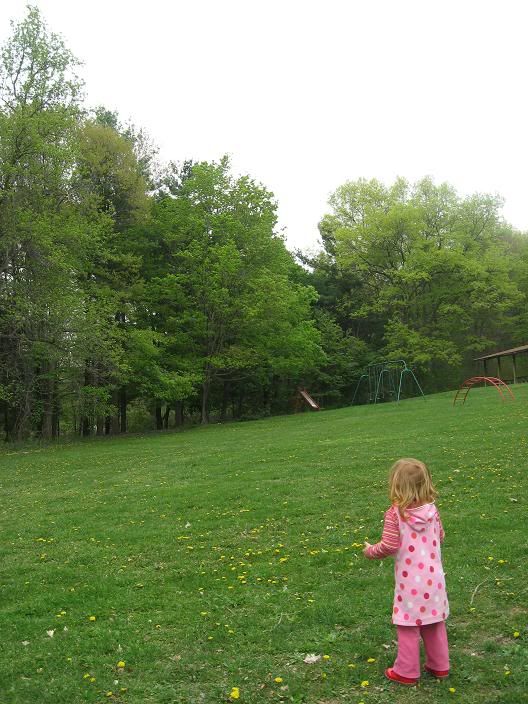 Goodbye 2 year old girl.
Happy Birthday, Super Big Girl!