I am overly enthusiastic about doing yard work. The messy, blisters on your palms, aching back, mud on the hem of your pants kind of work. I didn't know this about myself. I wonder how much of me I don't know.
I was confused as a child. Everybody else was better than me. I was a Little Nothing. I heard things all the time about growing up to be something. At school, they told me that I could pick anything I wanted to be. At home, I was too poor to be most things. At church, the rest of the things I might have wanted to be were too evil. I could be anything I wanted to be, as long as my parents could afford the education and as long as I talked about Jesus all day and how awesome he was, and how stupid and unhappy you were if you weren't a christian. The end of the world was going to come, one day. It was going to happen in my lifetime, even. My father saw the signs everywhere. A white cow was born with a missing leg or something and then there was an earthquake on the other side of the world. "It's the end times," he would declare. "Are you prepared?"
I didn't believe in the end of the world, but I was scared of it, too.
I think maybe that idea stuck with me and it's hard to get unstuck.
I'm probably afraid of most things, but I do them anyway, because I don't really believe in being afraid.
This week, Scouty has proven to me that she's all grown up. I can barely lift her anymore, unless she crouches low and
boings
with all her might so that she soars over my head. So that, after I've held her, I go to pick up Louisey and she's like a deceptively empty milk jug. I prepare for the
oof
of heaviness, and instead she glides through the air like she's made of nothing at all. Twenty-one pounds of pure, jiggling, sugar sweet nothing.
So, I don't want my almost four year old daughter to be big. I want her to be a baby forever. I know how to have a baby. I've figured babies out. I don't know anything about having a school aged child. There's so much I don't know that sometimes it leaves me on a friend's couch, wiping tears out of my eyes for laughing so hard because our kids are so grown up and mostly it's funny, but it's also a little bit
oh my god,
and even a little bit sad.
Scouty told me that I'm so bad at cooking that I probably don't even know how to make dippy eggs. "They're a thing
daddy
makes," she told me after I offered her a freshly baked, vegan pumpkin muffin with perfect little oats sprinkled on the top. "I don't think you've even seen dippy eggs before." I've never seen Kurt cook an egg that he didn't burn, I know that much. I spend hours hunting for, experimenting with and perfecting recipes, and I'm so bad at cooking because I've probably never seen a dippy egg before.
She's also starting asking me where babies come from. I told her that I just wanted an awesome girl, so I stuffed a bunch of awesome into my belly and out she popped! This kind of answer was enough to satisfy a baby. "Who really stuffed the awesome into you?" she asked. "It was daddy, wasn't it? How did he get it in there?"
See? Funny and a little bit ohmygod.
So, all I want to do is go back in time and have my big chubby red headed baby who made faces that I thought, through the fog of sleeplessness, somehow resembled Gordon Ramsey, the tv chef. The little baby who struggled through the word banana and said, "Uh oh!" in a tiny voice when I dropped something. I don't know how to be a mommy of a huge, big, enormous grown up girl.
But, I also didn't used to know that I was a ferocious hedge trimmer and dirt shoveler. I'm so into it that I got out of control today and was knee deep in mud, digging up an unwanted shrub and turning over the compost pile before I realized that I was wearing my brand new, sparkly white around the edges, running shoes.
I didn't how how to be a mommy at all, at first. I just jumped in and got real dirty, and that was the key. I was willing to get really into it. So into it that I didn't notice, or maybe I just didn't care that my baby had barfed into my cleavage right before I was to meet a friend for coffee. I wouldn't even flinch when my hair was stuck to my cheek by pureed peaches. When my husband and I hadn't had sex in a month because I was so tired of being climbed on. When we moved to another city and somehow my entire make up collection just didn't move with us. When I was a dreadlocked mommy who attracted stares at the mall play area in our new city. When I didn't know anybody but my little family and I still packed myself up every day, and put on my bravest coat and went out to find the world. When I just did everything, and did it enthusiastically, even though it was scary.
I'm bad at performing under pressure.
I fold when something is expected of me.
I can't get used to being inside all winter.
I'm terrible at keeping things neat.
I think maybe I've always known those kinds of things.
I'm really good at baking bread, though. I didn't know that.
And calming down a screaming baby.
And riding bikes.
And swimming to the very deepest part of the wave pool to touch the wall.
I'm good at building a fire.
And coming to terms with things.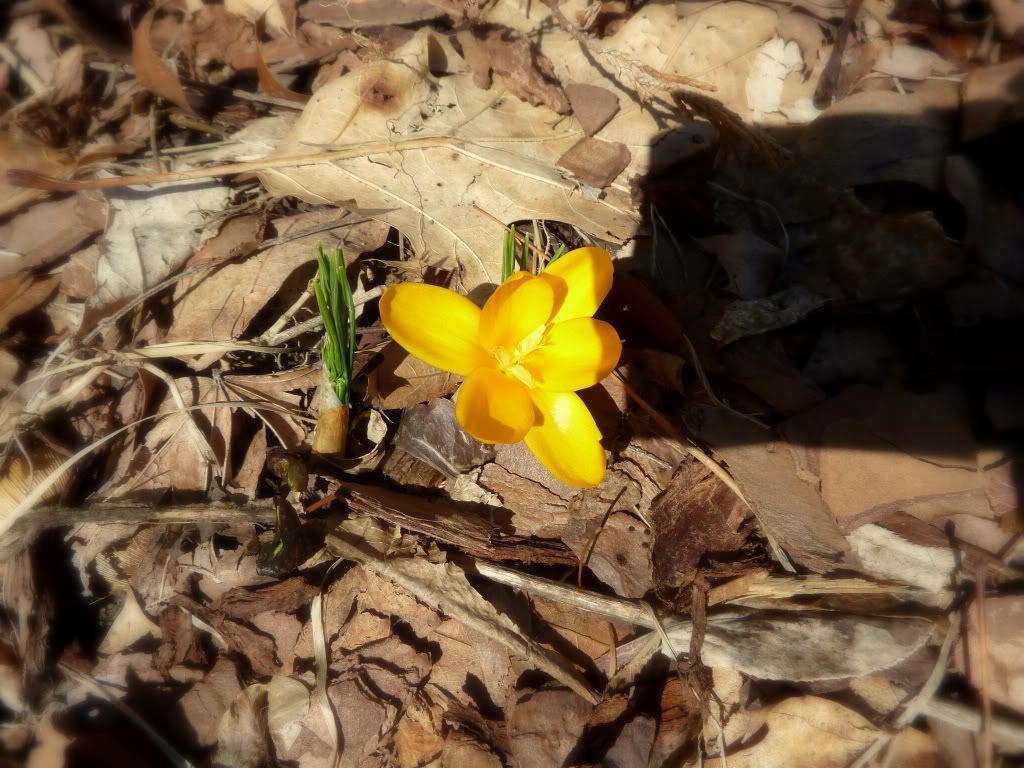 Here comes spring.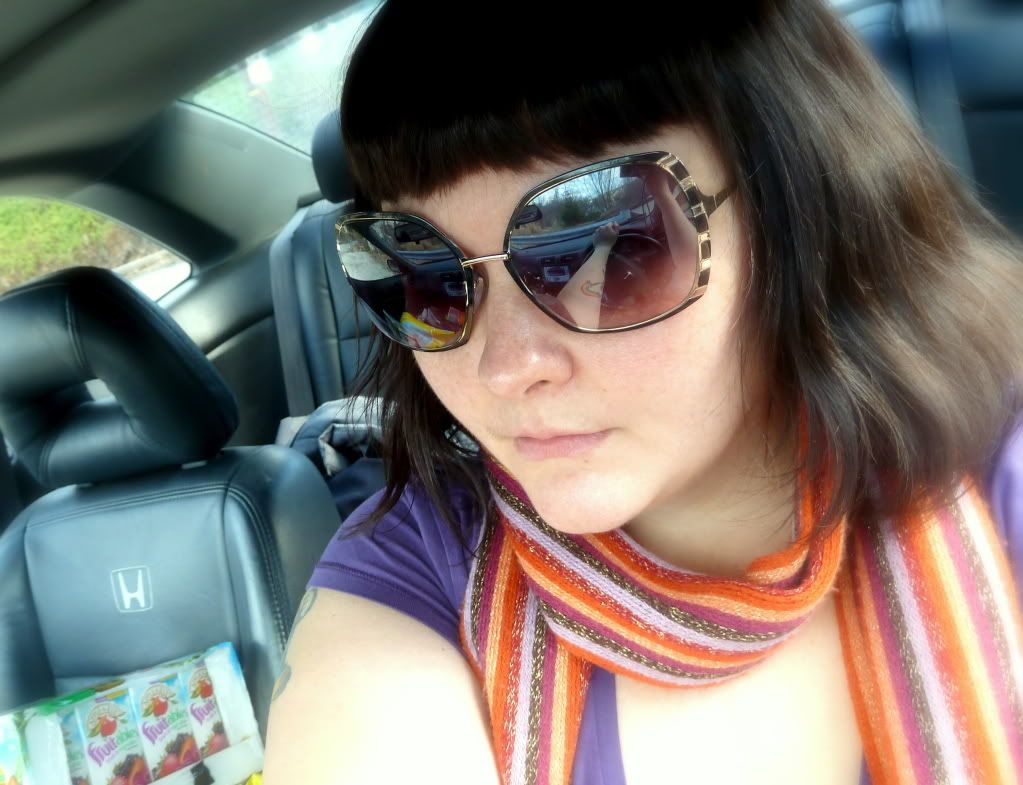 New sunglasses
John Lennon's Working Class Hero.