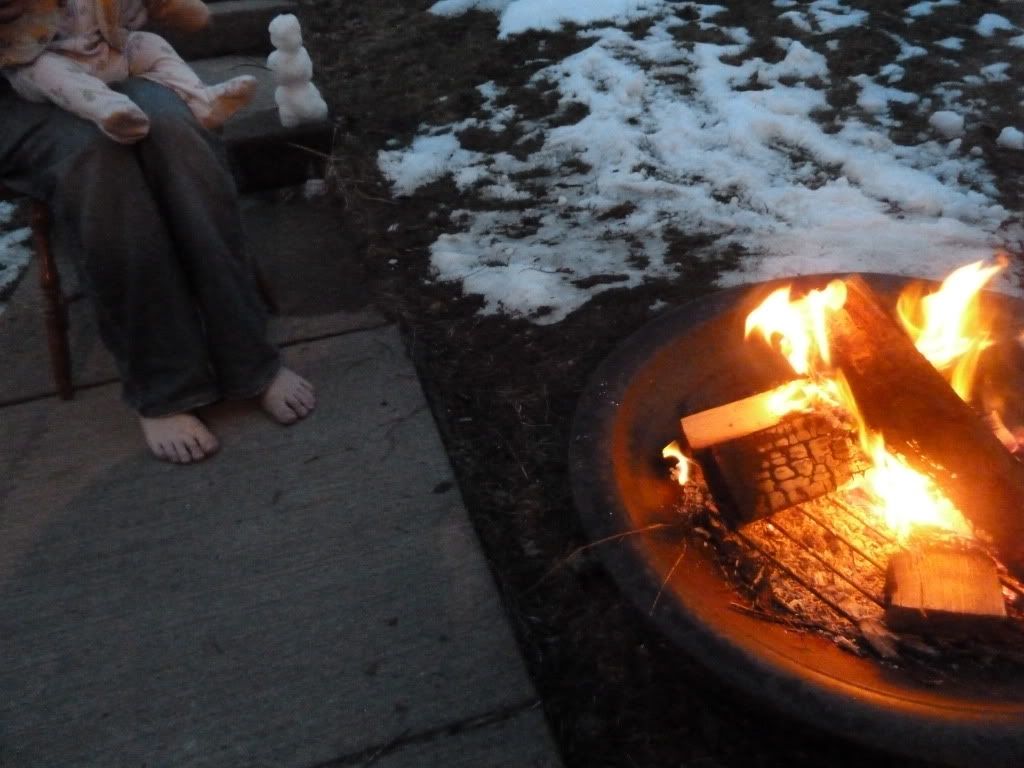 Any time there's weather above 45 degrees, we swear off shoes.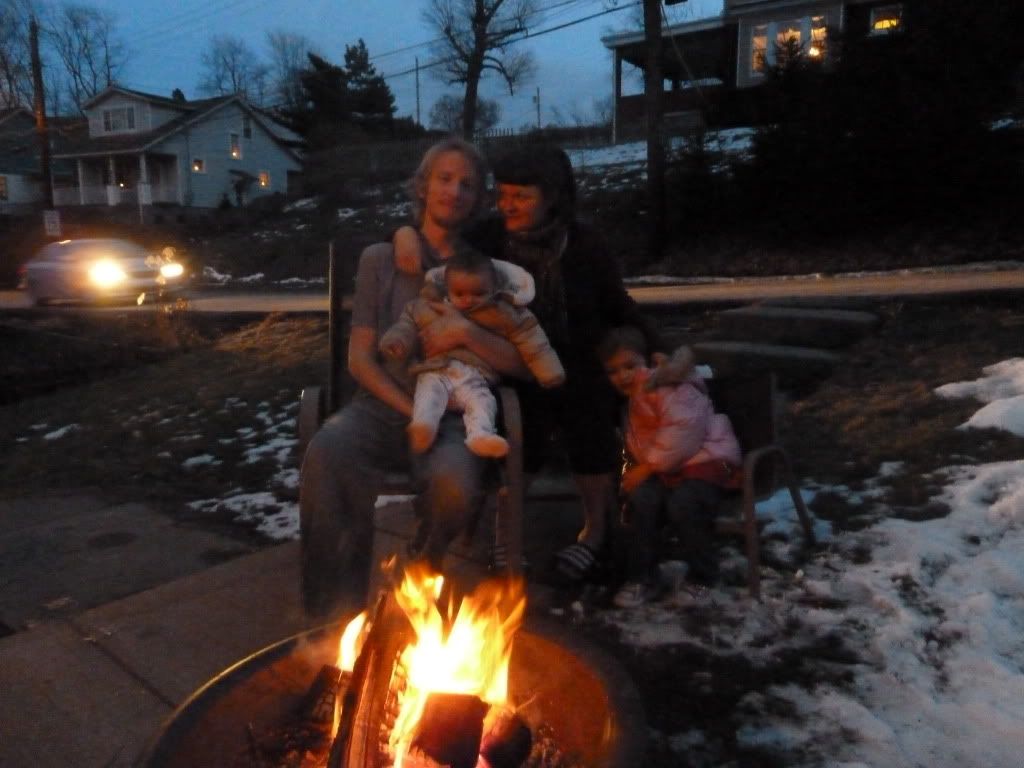 This is a poor substitute for camping on Lake Erie, but it will do, for now.

I got my bike out for my first ride of the year this Sunday! I went for an adventure on all the back roads of South Park... for miles and miles, even up hills, and I wasn't even tired. The sunlight was too invigorating, and also, I've been riding the stationary bike at the gym so that I can read while I work out. I have been feeling guilty about not getting my big butt on the treadmill to run, but now I see that my obsessive novel reading on the recumbent bike is paying off. My first bike ride of the spring is usually a sweaty, gaspy, legs-rubbery mess, but this weekend, I
flew
. (And by "flew," I mean that I puttered up hills at the next to slowest speed possible without actually dying before reaching the top.)
I called my mom and asked if she wanted to ride bikes with me, and she enthusiastically updated her facebook with:
"Taking the bike out for the first ride of the year! (Bicycle, that is) ;)"
Tell me that doesn't look like a totally inappropriate sexual reference? There's even a sly little smiley face at the end!
I completely gagged up my dinner and texted my sister about how our mom posted something outrageously gross on facebook, and she made me die laughing at what a hideous freak I am. I guess all my mom meant was that she was going to be riding a bicycle, rather than a motorcycle. (I mean, that doesn't
even
make any sense because my mom has never ridden a motorcycle and might be the last person in the world anybody would expect to be taking a motorcycle out for a ride.)
So, apparently, my mind is just in the gutter and my mom isn't some creepy facebook pervert.
Whew. That's a load off.
(By the way, HAPPY BIRTHDAY today, mom. I knew that wasn't really what you meant, all along!)