We're throwing Scouty's 4th birthday party today, holy cow! I have all these mixed up feelings about the fact that she's turning FOUR YEARS OLD in just a few days! Everybody says it, but I really mean it. I don't think I can handle thinking about how my tiny little pea is a big, huge, super grown up girl.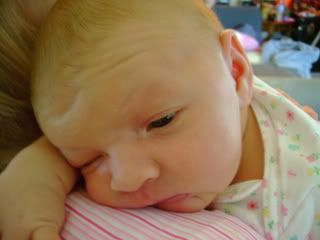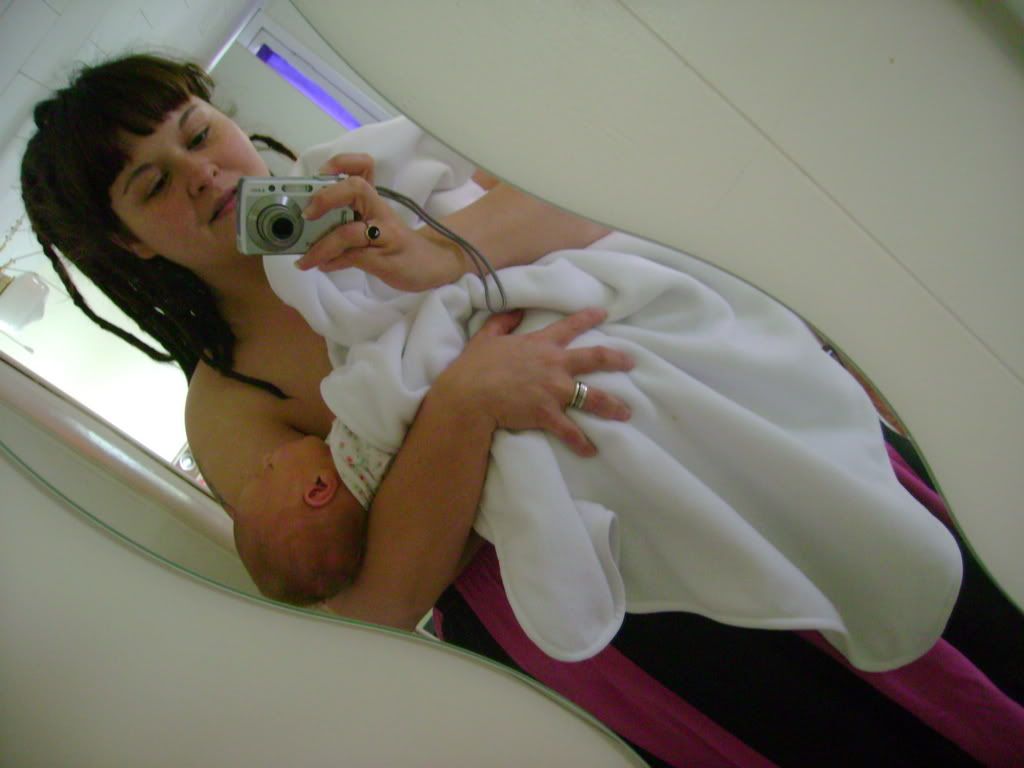 In this picture, I was so tired and scared and lonely and BEAUTIFUL in our tiny, three room apartment in the middle of the woods. I was so terrified of doing something wrong, and so I didn't enjoy the first few weeks of my baby's life. I didn't think I would ever feel this way, at the time... but looking at these pictures, I want to go back there so badly. I want my five day old baby, and I want to be young and stupid and scared. I want it all back. I want to hold my tiny first-born daughter in my arms and know everything.
How wonderful you are going to be, my love. How you're going to make me into a person who can walk around in the world, without having to look down at the sidewalk cracks. How you'll be my best friend, the funniest person I've ever met, and the most beautiful. I wish I could have you at eight pounds, thirteen ounces again, so that I could rest my cheek against your battered little head and know you, like you've always known me, sure and perfect. I'll love you like the sky's gone out. Nothing else will mean anything but that love.
But, it's not even her birthday, yet! I'll try to save my freaking out until Tuesday, at least. So, the
ice cream cone cupcakes
are baked and decorated with homemade, non-hydrogenated frosting that only tastes
kind of
weird. We've got the car packed to head over to the party place, the big girl is ready to party, the little girl is gumming a fruit leather like it's her meaning in life... but before we can start the festivities, we have... a dentist appointment.
I didn't realize I was scheduling a dentist appointment for the same day as Scouty's party day. It's sad that she so
wants
to be excited, but she just has to hold it in until she's been scraped and prodded and and checked out. Even me... I know that they're not going to do anything scary to her. They're just going to peek in her mouth and say, A-Okay! But, I'm still a nervous wreck! Oh dentists, with your sucky tubes and pokey hooks! You can't ruin our kind of funny tasting cupcakes in ice cream cones with jelly bean cherries on top! I won't let you.